Baby, It's Cold Outside
Wow, it's been a rough winter so far. We are in the middle of a very cold and snowy one, my friends. Sadly, we have had a couple of closures due to snow, and Monday we tied a 38-year-old record at -10 degrees.
We have been In Denver for many years and it's hard to remember snow being on the ground this long.
For those of you that have been watching your power bill, this has been a double dip this winter, as we have seen massive increases in our rates across the Front Range.
So what the heck can we do about it? Well, there are two aspects of our bitter winter that we have tried to tackle.
First is the excessive heating bills we are seeing, as confirmed by this piece in Westword.
For starters, if you have fireplaces, use them, as you likely won't find a cheaper alternative than wood. Normally, it would also be wise to use your natural gas fireplace, but according to Xcel, natural gas prices have gone up faster than electricity costs.
The trend for natural gas in 2023 however, is positive, although they expect a lot of volatility going forward.
We found a good list of money-saving tips here, along with 17 ideas for lowering your heating bills here.
What about the psychological toll of a bitterly cold winter? We have you covered there as well, with some great tips from Lifespan, and they can be found here. Of course, winter stress is exacerbated by high heating bills, so we are using every technique we know of in pursuit of a nice warm spring.
If things are really bleak (and we hope they aren't), we found an interesting article on spoon theory, which we had never heard of.
Meanwhile, stay warm and safe Denver, and we will do our part to make sure you have a spotless home to be watching the snow from.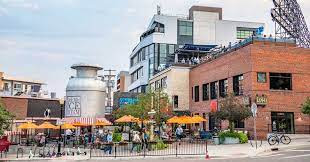 Denver's Best Areas to Live
Of course, we know that a headline is a very subjective thing.
Every year, 5280 Magazine publishes its list of Denver's Best Neighborhoods.
They have adopted a specific formula for calculating this list.
From the article: "It includes four variables: home prices, crime data, school rankings, and an X factor score that accounts for things that can't be easily quantified, such as access to open space, public transportation, and restaurants and shops."
"Each category is weighted: 30 percent for year-over-year percentage change in home values; 25 percent for safety; 15 percent for neighborhood school ratings; and 30 percent for the X factor."
So….who is number one?
Wellshire. Followed by Belcaro, Wash Park, Platt Park, and City Park.
Interesting and quite probably polarizing, the complete ranking and methodology can be found here.
Congrats to the best neighborhoods!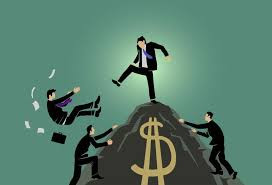 Are you in the top 1%?
We don't spend much time worrying about this headline applying to us, but we know some of you out there might be curious.
Just how much money do you need to make to be in the top 1% of earners?
In Colorado, that number is $683,000 per year. That number is 10 times the state's median income, and more than enough to purchase a median-priced home in the Denver area.
What state has the lowest bar for the top 1%? West Virginia at $375,000. That number is just slightly lower than Mississippi, New Mexico, and Arkansas.
The highest bar for this exclusive club? Connecticut, at $955,000, followed by Massachusetts, New Jersey, New York, and California.
What about net worth? In order to be in the top 1% nationally, you would need to be worth just over $10M, according to Forbes.
The comprehensive study of the "1% club" by Smart Wallet can be found here.
Finally, the tax rate on the top 1%? Colorado ranks in the top third at just over 25%.
So, if you are in this club, it would seem that you are paying your fair share of taxes to our fine state.
The Best Local Hospitals
Just how good is our medical care here around the Front Range?
Our experience is that it is pretty good, but we love data so here we go.
Every year, Healthgrades does a complete list of hospitals, starting with America's best 250.
The complete methodology is too much for this space, but it can be found here if you are curious.
They then go down to the 100 best, and finally the 50 best hospitals in America.
It is important to note that being a top 250 hospital puts that facility in the top 5% of hospitals nationwide, a very fine distinction.
Who made it in Colorado?
Poudre Valley in Fort Collins topped the list, making the top 50 in our state. Sky Ridge (pictured above) made the top 100.
Rose, Swedish, and St. Joseph's, along with the Medical Center of Aurora were all top 250, and they are joined by Penrose Hospital in the Springs on this illustrious list.
Overall, a very good showing for Colorado health care.
Please join us in congratulating these fine facilities on this prestigious award.
The complete list of America's Best Hospitals can be found here.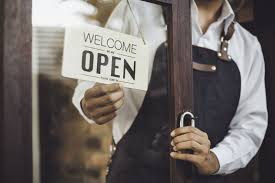 Downtown COVID Recovery
For those of you that spend time downtown, you can probably relate to the feeling that things have dramatically changed.
We aren't sure about you, but that vibrant, bustling feeling that we used to feel just isn't there anymore.
It is not our imagination.
School of Cities tracked the recovery of 62 North American cities and the results are very interesting.
From the article, "Among 62 cities in the U.S. and Canada, Denver's recovery ranks 35th. It ranks 33rd out of 52 U.S. cities, and 19th among the 27 cities west of the Mississippi. Its recovery rate is similar to that of Tulsa, Austin, Houston, and Phoenix."
We were surprised that four cities have actually exceeded their pre-COVID levels of activity, led by Salt Lake City which is nearly 140% of past levels.
Denver sits at 59% of activity, barely half of what it was in 2019.
The complete study, entitled "Death of Downtown" can be found here.
Here's hoping our great city recovers in 2023 and beyond.
Monthly & Annual Award Winners
It is that time again when we recognize our top performers for the year.
First off, the monthly Cleaning Associate award winners for December were Haydee Espinosa, Sandra Vidales, Maria Zapata, Cecilia Reyes, and Nimia Espinosa.
In the Team Leader ranks, it was Juana Olivas and Mayra Soto.
Now the important part, our annual winners. In the Cleaning Associate category, the winner for 2022 is Guadalupe Coloco. Runner up was Maria Zapata.
For Team Leaders, our annual winner for 2022 is Mayra Soto. The runner-up goes to Rosa Chavez.
We like to think that all our people are deserving of awards and our hats are off to all of our wonderful staff.
For the winners, we thank you for setting the pace.
We are also very appreciative to be a part of your lives and your homes. You provide the platform for our teams to perform, and for that we are grateful.
We will be back next month with our January winners for 2023.
Queen Bee Corner

by Angela
Rugs present a challenge to housecleaning staff for the very reason that they are walked over not only by the humans in the house but also by the various pets.
We take it for granted that the primary purpose of carpets is to cover floors and add beauty to a room, but in the 15th century, carpets were so highly prized that they were hung on walls as artwork and used as table coverings but seldom as floor coverings.
Early paintings in the grand estate homes at times depicted the painter's subjects standing on carpets as a way to signify their wealth and status.
Doubtful that family members were allowed the same privilege, let alone the dogs and cats of the house.
Many of the carpets we care for are antiques and need to be treated with a light hand. This means no beater bar to pull threads, and being given several passes with a vacuum if there is a pet in the house.
We take very seriously our responsibility for maintaining the integrity of the furnishings in the houses we clean.
Bee