What Can We Do Better?
Surveys. We are not big fans of the way most places handle them.
It seems like most companies shove them in our faces every time we engage in the most basic of commerce. Then we respond, give feedback, and nothing changes. That is precisely how companies lose their most valuable resource and the people that pay the bills.
That would be our clients.
If you have been part of the Denver Concierge family for any time, you know we do things differently. We are that rare company that prefers human contact. We also like to think that our clients are pretty good at keeping us on the straight and narrow by giving us feedback in real-time.
We are lucky to have you and by the looks of things, we feel like we are doing a pretty good job for you.
But we want to know more. Rather than invite you to click on some link or go to some third-party site, we prefer good old-fashioned communication.
So, we ask today, please let us know what we can do better. Our loyal and trusty Angela is standing by to ensure you are always 100% satisfied with what we do.
We know we aren't the least expensive company in town. Our goal each and every day is to exceed your expectations to the point where you believe every penny you spend with us is a great value.
So please email us at [email protected]. Or text us if that is easier, at 303-588-6847. If you want to call directly, you can do so at 303-975-2808 as well. We promise a quick and positive resolution to whatever you might have going on.
Remember, in the absence of feedback, we will assume we are doing things perfectly. The only way for us to improve at what we do is when you tell us.
Don't be shy, we love getting better.
As always, thank you for being part of the unique company that is Denver Concierge. We will continue to earn your trust every day.
Senior Care Resources
The difficulty of caring for an aging loved one is a burden that one cannot relate to until you have gone through it.
We recently heard from the nice people at senioradvice.com about promoting their services and after doing some research we are happy to do so.
These folks have put together a wonderful resource for anyone looking for assistance with an aging loved one.
Their website not only includes a comprehensive list of providers but also other resources like the best cities for retirement, as well as advice, and much more.
From their representative, Julia Walker, "Many aging adults are unaware of the available care options and programs that can help them maintain their independence and quality of life. So we created a free resource that provides comprehensive information on topics like financial support and in-home care options that are available in their area."
We think that says it all, and we are grateful that they reached out to us for publication.
The complete website with all the wonderful resources can be found here.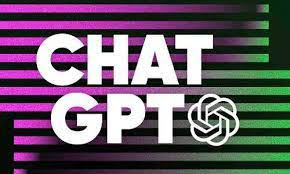 What is Chat GPT?
When we see interesting things, we love to share them with our readers. When we hear Elon Musk say that AI is the biggest threat to humanity, it really gets our attention.
So what exactly, is this ChatGPT that has been in the news lately?
From the CNBC article, "ChatGPT is an advanced form of AI powered by a large language model called GPT-3. It is programmed to understand human language and generate responses based on huge bodies of data."
It first hit our radar when we saw college students using it to write papers.
Musk founded OpenAI, which is the startup that created ChatGPT.
So why should we be concerned? Well, a recent article by Business Insider referenced ChatGPT "coming for our jobs" and 10 roles that AI could replace in the near future.
Those include tech jobs like coding, media jobs like ad creation and copy, and even legal industry jobs to name a few.
There is even a belief that ChatGPT could teach classes, replacing teachers entirely.
So while we may not have to worry about AI taking over the planet in the immediate term, job security could certainly become a real thing.
As long as AI cannot figure out how to clean houses, we feel pretty good, but we are watching you closely, AI, very closely…..
Dog Lovers Paradise
The news in Colorado hasn't been wonderful lately, as we rise up the rankings for car thefts, homelessness, and other categories we aren't very proud of.
However, there is one nice category that we found that puts Colorado at the very top of the list.
Dog lovers. Yes, that is correct. Forbes recently did a survey and found that Colorado has the most devoted dog owners in the country.
Some fun facts about our love for furry friends:
Colorado dog owners were second most likely to move from an apartment to a house so their dogs would have a yard (19.5%).

7% of Colorado dog owners left a job they liked because another company let them work from home or had a dog-friendly office (the third highest percentage, tied with Massachusetts and Ohio).

11% stayed at a job they disliked because it allowed them to work remotely or had a dog-friendly office (the sixth highest percentage).

Colorado is also home to the fourth-highest percentage of dog owners who have lived on a tighter budget in order to afford their dogs' expenses (43.5%), tied with Arkansas and Mississippi.
Finally, how much would you spend to save your pet? According to Forbes, 43.5% of Colorado dog owners would spend $4,000 or more out-of-pocket on life-saving medical care for their dogs.
Wow, that's a big number but we get it. Pets are family.
For the complete comprehensive study on dog friendly states you can also visit Forbes here.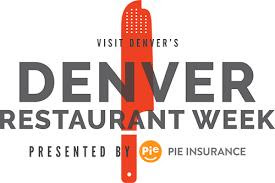 Denver Restaurant Week
Since COVID, we have written a lot less about getting out and about. Now that it is mostly over and things are getting back to normal, it might be time again.
So, one of Denver's traditions is back once more.
That would be Denver Restaurant Week, which has been going on here for 18 years, in some form or another.
This year, and from the Denver.org website, "Denver Restaurant Week will be held for 10 days March 3 – 12, 2023. The program will showcase the creative, exciting menus that diners have come to expect – with both to-go and in-person options."
"Once again, Denver Restaurant Week will include three price points: $25, $35, and $45 for a three-course meal. The program will also focus on advocacy for the industry while keeping the health and safety of the community top of mind."
Every step we take toward normalcy brings us comfort, and restaurant week is no exception.
The full list of all 221 restaurants participating, along with sortable categories including price point, location, and cuisine can be found here.
Happy dining Denver, hope to see you out there!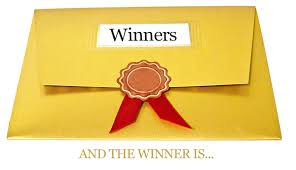 Monthly Award Winners
Our monthly award winners for January were Sandra Vidales, Maria Zapata, Haydee Espinoza, Maria Carmen Del Estrada, and Aurora Dominguez.
In the Team Leader ranks, it was Rosa Chavez and Natalia Olivas.
We are so proud of our winners, and of all the folks that are in and out of your homes each week.
We are also very appreciative to be a part of your lives and your homes. You provide the platform for our teams to perform, and for that we are grateful.
Please join me in congratulating our best performers for the month of January.
Queen Bee Corner

by Angela
Confusion in the house!?
Denver Concierge Team Leaders receive instructions every morning at dispatch, so each house is custom cleaned according to the client's wishes for that specific visit.
As Client/Team Liaison, I am the translator of instructions.
Clean this room and not that room; this level and not that one. It sounds simple enough. Sometimes it isn't. So I have to ask.
Downstairs as in lower level? Or basement (finished room)? Or cellar (as in wine)?
First floor as in American style? Or European/South American style (one level up from ground level)?
Every client has a unique vocabulary when describing the rooms, furnishings, and levels of their homes, based on their personal preferences and history.
A powder room sounds more delicate than a commode. Den has fallen out of favor and been replaced with library or study. Sunroom has myriad synonyms going back thousands of years in various cultures,
Unfortunately, to date, there has been no such upgrade for the room that is "a filter that snares the debris of the outside before it can migrate into the public areas of the house."
The inelegant yet aptly named mudroom.
I like to think I know many of the houses well enough to quasi-intuit the instructions but if Confusion arises I hope you don't mind me asking.
Bee