How Clean is Your Air?
One thing few of us seem to think about is air quality, especially indoors. Who out there has ever heard of a VOC?
We know all about VOCs (volatile organic compounds) and their effects on our health and environment. We had to, as part of our Green Clean Institute annual certification, discussed in past newsletters.
VOCs are a diverse group of chemicals that can easily vaporize into the air, emanating from various household sources such as paints, cleaning products, furniture, and even some building materials. While they are essential components of many products, high levels of VOCs can have adverse health effects, including headaches, respiratory issues, and even long-term health risks.
We try to do our part over here at Denver Concierge, and while we can't do much about VOCs we can help improve indoor air quality (IAQ) by way of our very deep cleaning.
A thorough deep housecleaning can significantly improve IAQ by removing dust, allergens, pollutants, and contaminants that accumulate in your home over time. Here's how it works:
Dust and Allergen Removal: Dust is a common source of indoor air pollution and can contain allergens like pollen, pet dander, and dust mites. Deep cleaning involves dusting, vacuuming, and wiping surfaces to eliminate these particles, preventing them from circulating in the air and triggering allergies or respiratory issues.

Mold and Mildew Control: Damp or humid areas in your home can foster the growth of mold and mildew, which release spores and mycotoxins into the air. Deep cleaning tackles these areas, reducing the risk of mold-related health problems.

Pet Hair and Dander: If you have pets, deep cleaning helps remove pet hair and dander from carpets, furniture, and other surfaces. This can significantly reduce allergens in the air.

Chemical and VOC Reduction: Cleaning products and household items can release volatile organic compounds into the air. Denver Concierge uses only eco-friendly and low-VOC cleaning solutions, minimizing the introduction of harmful chemicals into your indoor environment.

Reduction of Pest Allergens: Deep cleaning can help control pests and their allergens, such as cockroach droppings. Proper sanitation can deter pests and reduce their impact on IAQ.
In summary, deep housecleaning removes various sources of indoor air contaminants and reduces allergens and pollutants. Regular deep cleaning, in conjunction with good housekeeping practices, can lead to a healthier and more comfortable indoor environment, ultimately enhancing IAQ and the well-being of occupants.
Beyond housecleaning, there are other ways to improve IAQ, including these ideas by the EPA.
Also, some practical tips from realsimple.com can be found here.
There is even a school of thought that plants can assist in keeping our air fresh. Read on for a great piece by guest writer Jo Ellen Myers Sharp on the usefulness of various plants in your home, including ones that not only smell good but deter insects!!!
Thanks for letting us help keep your air clean and healthy!!!
Leaf Peepers Rejoice
Fall arrived quickly, and it is a wonderful time to enjoy the beauty of nature in Colorado, especially near Denver, where there are many scenic drives and hikes that showcase the vibrant colors of the aspen trees.
Whether you are looking for a short trip or a full-day adventure, here are some of the best places to see fall foliage near Denver.
• Guanella Pass: This 22-mile road connects Georgetown and Grant, and offers stunning views of Mount Bierstadt and Mount Evans. You can see aspens turning gold at elevations from 8,000 to 10,000 feet above sea level. There are also many hiking trails along the pass, such as the Silver Dollar Lake Trail and the Bierstadt Trail.
• Peak to Peak Highway: This 55-mile route runs from Black Hawk to Estes Park, passing through Nederland, Ward, and Allenspark. You can enjoy the views of the Continental Divide and Rocky Mountain National Park. You can also stop by the historic towns and attractions, such as the Carousel of Happiness in Nederland and the Chapel on the Rock in Allenspark
• San Juan Skyway: This 236-mile loop takes you through some of the most beautiful landscapes in southern Colorado, including the San Juan Mountains and the San Juan National Forest. Along with beautiful fall colors, you can explore the charming towns of Durango, Dolores, Telluride, and Ouray.
You can also visit the Mesa Verde National Park and the Durango & Silverton Narrow Gauge Railroad along the way.
The fine folks at Denver.org published a great list of day trips for leaf peeping and it can be found here.
More info from Thrillist as well.
Finally, our friends at 5280 Magazine published their list of day trips with 20 hikes near Denver that are "perfect for fall".
These are just some of the best places to see fall foliage near Denver, but there are many more to discover. So grab your camera and your jacket, and head out to enjoy the splendor of autumn in Colorado.
By Guest Writer Jo Ellen Meyers Sharp
Wouldn't it be wonderful if the fragrance of roses or honeysuckle repelled insects? They don't, but some plants with an enjoyable smell do deter mosquitoes and other pests.
The trick is these plants themselves might not have an enjoyable scent – or any smell at all – but they yield a fragrance when turned into an essential oil or when leaves are rubbed together that will keep away mosquitoes and other bugaboos.
In this article, we'll take a closer look (or sniff) at basil, catnip, citronella grass, lavender, and mint. All of these plants are commonly found in herb gardens, cat toys, flower gardens, and yards in Denver's best neighborhoods.
Basil (Ocimum basilicum)
Probably one of the freshest fragrances of summer, basil adds a wonderful brightness to many foods. It is prized for its flavorful leaves, and like other insect-repelling plants, it's the oil in basil that fends off insects.
You may find some repellant if basil leaves are rubbed on your skin. Basil also may be helpful when crushed and rubbed on insect bites.
Catnip (Nepeta cataria)
Cats love catnip and so do bees and other pollinators, but the magic repellant in catnip comes after the leaves are crushed and rubbed on the skin.
Catnip is in the mint family, however, and can spread quickly to take over a garden. Catmint (N. racemosa) is a catnip relative and cats like it, too, but it is a clump grower rather than a spreader.
Citronella grass (Cymbopogon nardus)
True citronella – that scent that repels mosquitoes via candles, tiki torches, and coil bracelets – comes from citronella grass, a lemongrass-like plant.
However, unlike edible lemongrass (C. citratus), citronella grass, an annual, is not edible. Rather, its stalks are harvested for their essential oil. That's the oil found in candles and other products with citronella as an ingredient.
Lavender (Lavandula angustifolia)
A beautiful and fragrant plant, English lavender is a popular small woody perennial in pollinator gardens. If lavender attracts buzzing insects, will it deter others?
Two types of lavender are recommended for the Colorado landscape. English lavender and lavandin (L. latifolia). English lavender usually blooms twice a season. Lavandin plants are larger, but they bloom only once.
The best bug-fighting part of lavender is its essential oils. Look for lavender oil at health food stores and other similar outlets. Rub the oil on the parts of the body you want to protect.
All is not lost with lavender plants, though. Harvest the stems, pick off, and lightly chop the leaves to mix with scones, ice cream, or other food. Yum!
Mints (Mentha spp.)
Mint plants alone won't deter insects, but the oils of peppermint, spearmint, and other mints have repellant characteristics. Research shows the oil – menthol – has insect-fighting qualities.
Remember mints can spread way beyond their space with underground stems (rhizomes). Mints have many other uses in the home garden, however. They can be harvested for teas, jellies, salads, and other food and drinks, including mojitos and mint juleps.
What We've Learned
These and many other plants are credited with repelling insects while smelling good. While we appreciate the fragrance of these plants, we also recognize that the bug-fighting attributes come from the essential oils rather than the plants themselves.
While rubbing the leaves of these plants on your skin to fend off insects may help, it's not as effective as using the essential oils associated with the plants. Some people may have an allergic reaction to essential oils rubbed on the skin, so test a patch first.
One option is to place aromatic plants in pots on the deck or plant them around the patio in the hopes of keeping insects away. But will plants alone repel bugs and other pests? You might want to light a citronella candle or tiki torch, especially if you want to keep away mosquitoes.
Jo Ellen Meyers Sharp is an award-winning garden writer, editor, and speaker. Known as a hortiholic, she frequently says her eyes are too big for her yard. Find her blog at hoosiergardener.com.
Colorado's New Laws
We recently wrote about Colorado's new "move over law" as well as the crackdown on crossing solid white lines in traffic.
What other laws are hitting the books this fall? Effective October 1st, the following new laws are in effect throughout our fine state:
• A law that requires a three-day waiting period for firearm purchases and allows victims of gun violence to sue the firearm industry for knowingly breaching.
• A law that changes the right-of-way rules in roundabouts, giving priority to larger vehicles such as buses and trucks.
• A law that clarifies the 48-hour bond hearing requirement for people in jail.
• A law that reclassifies certain felony offenses, such as aggravated cruelty to animals.
• A law that expands the eligibility for postconviction DNA testing for people who claim innocence.
• A law that prohibits landlords from requiring tenants to waive certain legal rights in their leases, such as the right to participate in class-action lawsuits or jury trials.
• A law that regulates the sale and possession of "ghost guns", which are firearms that are not serialized or registered. However, some provisions of this law will not take effect until January 1, 2024.
Be careful in those roundabouts!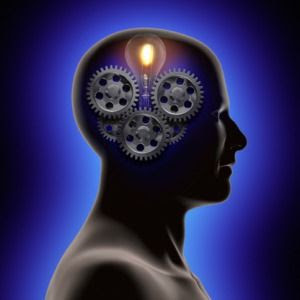 Maintaining Mental Acuity
As we journey through life, one constant companion is the inexorable passage of time. With each passing year, our bodies and minds undergo natural changes, including shifts in cognitive function.
Sadly, we know many of you have had experience with aging family members and we have as well.
It makes us wonder what can be done to slow the aging process of the brain, and just exactly how we "stay sharp" as we age.
The good news is that there are ways to slow down mental aging and maintain sharpness, reducing the risk of conditions like dementia. We rustled up the best tips we could find online below:
Stay Physically Active: Regular exercise not only benefits your body but also boosts brain health. It increases blood flow to the brain, encourages the growth of new neurons, and enhances cognitive function.

Mental Stimulation: Engage your brain through lifelong learning. Read books, solve puzzles, learn a new language, or take up a musical instrument. These activities challenge your brain and keep it agile.

A Balanced Diet: Proper nutrition is crucial. Omega-3 fatty acids found in fish, antioxidants in fruits and vegetables, and foods rich in vitamins E and C all support brain health.

Adequate Sleep: Sleep is essential for memory consolidation and cognitive functioning. Aim for 7-9 hours of quality sleep each night.

Social Connections: Maintain strong social networks. Interacting with friends and family stimulates brain activity and emotional well-being.

Stress Management: Chronic stress can damage the brain. Practice relaxation techniques like meditation or mindfulness to reduce stress levels.

Brain-Boosting Supplements: Some supplements, like ginkgo biloba or vitamin D, may support brain health, but consult with a healthcare professional before adding them to your routine.

Regular Check-ups: Monitor your overall health, as conditions like hypertension, diabetes, or high cholesterol can negatively impact cognitive function.
The National Institute for Aging published a list of ways to combat mental decline and it can be found here.
By adopting these practices into your lifestyle, you can significantly reduce the risk of cognitive decline and dementia.
Finally, a fine list of tips on memory improvement can be found here, courtesy of the University of St. Augustine.
Remember, it's never too early or too late to start working on your brain health. Embrace these habits, and you'll be well on your way to a sharper, more vibrant mind throughout your life's journey.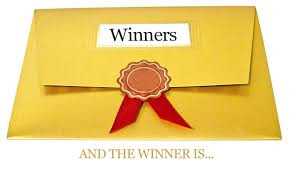 Monthly Award Winners
Our monthly award winners for August were Mary Moreno, Josefina Quinonez, Aurora Dominguez, Haydee Espinosa, and Fernanda Gonzalez.
In the Team Leader ranks, it was Mayra Soto and Socorro Ibarra.
We are so proud of our winners, and of all the folks that are in and out of your homes each week.
We are also very appreciative to be a part of your lives and your homes. You provide the platform for our teams to perform, and for that we are grateful.
Please join me in congratulating our best performers for the month of August.
Queen Bee Corner

by Angela
In response to a question I am frequently asked, we do not offer fixed quotes for house cleaning. We don't feel that a walkthrough of taking notes while speaking to a client will result in a true reading of the time required to clean.
Quotes, by their nature, are based on an estimated time to do a job. If a quote is too low, there are two ways to deal with it. The team must work faster, or the company will lose money on that clean.
Neither option works for us. To put a time limit on a clean is not only unfair to our employees, but it most certainly would result in less than our trademark quality.
Denver Concierge has been in business for over 25 years based on the quality of our cleaning. We are the cat's meow of home cleaning, paws down. We are certainly not going to jeopardize that.
As for losing money on our cleans due to erroneous estimates, well that would just be dumb. We don't want clients losing either, by potentially overpaying if our time is off the other way on a given day.
Bottom line, we charge by the hour for a team to professionally, efficiently, thoroughly, and pleasantly clean your home for you and your family. Including the furry ones!
Bee