Memorial Day & Spring Things
Memorial Day is upon us. Also known as the unofficial start of summer. Please don't ask us what happened to spring, it seems like we don't get those around here anymore.
Between our finicky weather, what seems like a moth infestation, and property tax notices from hell, it's been a challenging time to say the least. The good news is we have updates on the last two items, read on to learn more.
Meanwhile, let's find ways to enjoy what is left of spring!!!
As you probably know, we will be closed on Monday for Memorial Day. We have often talked about the significance of Memorial Day so we will spare you here, but if you are curious, the history is a fascinating one and you can learn more here.
We want to express our gratitude to all that have given their lives for our freedom. It certainly isn't "free", and many have given the ultimate sacrifice so we can have it.
So, what do we do with the rest of spring in our fine state? If the mountains are your thing, there are lots of fun festivals you can attend over the weekend. Vail and Beaver Creek have Blues and BBQ and comedy festivals going on, for example, and we also found a cool list of the top 10 things to do this weekend in the mountains and it can be found here.
For those of you wanting to stay closer to home, visit Denver came up with their list of things going on and it can be found here. The Rockies are in town as well as the Denver Arts Festival at Central Park's Observatory Green.
Lots of great stuff to do in our fine city and surrounding areas.
We hope that you have a wonderful three-day weekend and get some great time with family and friends. Be safe and we will be back at it on Tuesday!
Moth Problems?
We don't like moths. Not sure why, maybe it was the creepy movie poster for Silence of the Lambs, we can't be certain.
Either way, we have tons of them in our client homes (and ours) and wondered why, and what to do with them.
Evidently, the little guys make an annual migration from the eastern plains to the mountains and the native flowers there.
What we didn't know is that they are big-time pollinators. We think of bees and butterflies as pollinators, but moths are critical to the ecosystem in that regard.
The folks at CSU put together a quick fact sheet on these intrepid insects, in case you want to learn more.
We also loved this piece in Denverite about why they do what they do and why they are called miller moths.
So, how do we handle this problem once it's inside our home? Well, the good news is these aren't the type of moths that will destroy clothing, so that is not a worry.
If you just can't deal with them, the folks at Enviropest came up with some good suggestions and those are here.
The good news is this is a temporary situation, and they will all be headed west soon.
Property Tax Update
A year ago, we warned everyone that this was coming. We have been hit by the perfect storm of COVID and home price escalation and the timing of tax assessments.
On top of this, the repeal of the Gallagher Amendment made it pretty clear this was on its way and going to be painful.
The good news is that our homes are going up in value, the bad news is well, quite obvious.
Douglas County saw the largest median residential increase at 47%, and the lowest was 33% in Denver. The metro area also includes Adams (38% increase), Arapahoe (42%), Boulder (35%), Broomfield (41%), Elbert (35%), Jefferson (36.5%), and Larimer (40%).
The good news is there will be a November ballot measure for a 10-year relief plan. The bad news is it will likely be at the expense of TABOR refunds.
The other way to tackle this is to apply for relief with your local assessor via appeal.
The procedure for this varies by area, but we found guidelines from Colorado Judicial here.
The deadline to appeal is June 8, but after that, you can still file an "abatement" petition for 2 years.
Links for appeals by county are here:
Good luck in your efforts, and let's be thankful our homes are worth more, at least on paper.
Spring Home Makeovers
Guest writer Ethel Lair, Legacy Based Living
Are you feeling stale in your home and need some inspiration? A home makeover is a perfect way to inject some energy into your living space. Here's a step-by-step guide from Denver Concierge on how to revive your home with a makeover.
Rearrange Furniture
One of the easiest ways to refresh your living space is to rearrange and reorganize the furniture. Even small changes can make a big difference, such as changing the position of chairs or the use of area rugs. Experiment with different configurations before settling on the final layout that suits your needs.
Update Your Accessories
Updating accessories is an easy and low-cost way to breathe new life into a room. Consider adding colorful throw pillows or blankets, decorative vases, or pieces of artwork that complement your decor. Accessorizing also allows you to experiment with creative combinations until you find something that looks just right for each room.
Add Throw Rugs
Throw rugs are an ideal solution for adding color and comfort without breaking the bank. Look for sizes and colors that suit every decor style and leave plenty of blank space in between elements so they don't start competing against one another visually.
Update Light Fixtures
Lighting can change the entire ambiance of a room simply by selecting bulbs with different wattages, temperatures, or styles. It's often possible to find more modern fixtures at affordable prices if you shop carefully; this will instantly bring any room up-to-date while also helping create a relaxing environment perfect for unwinding after work or studying throughout the night.
Give Each Room a Theme
Creating a theme that ties each room together doesn't have to be difficult. It simply means deciding on one palette of complementary colors and patterns per area in order to make them flow seamlessly together when combined with varying textures like throw rugs, curtains, furniture fabrics, etc. For example, choose an earthy boho theme in one corner of the living room while opting for something minimalist yet bold in another corner. This will create visual interest without making things too overwhelming!
Declutter and Organize Throughout
Decluttering and organizing are two critical tasks when it comes time for any renovation project, but they're even more important if you want to revive your home quickly. Take some time out over the weekend, clear out what you no longer need enough space so that all remaining items can fit neatly within each area. Then, add storage baskets, shelves, or ottomans as needed for extra organization points around every corner. Don't forget to hire Denver Concierge to help you keep your organized space clean!
Utilize Storage Solutions
Once decluttering has been done successfully, find solutions that will help keep everything in its place moving forward. Storage solutions such as baskets or shelves can be used strategically around walls or tucked away underneath tables/couches when not in use which helps maintain a modern clutter-free look throughout every zone inside your dream abode.
Hang Curtains or Sheers
Hanging curtains or sheers is an underrated yet impactful way to spruce up any living room instantly. Not only do they provide additional color/pattern options but they also give off texture and dimension which immediately makes things appear much more put together than before — plus they provide privacy from peeping neighbors outside too.
Digitize & Organize Your Documents
With many people looking to organize their personal files, digitizing documents has become increasingly popular. Fortunately, you can do all of this online using free online tools. Not only will converting files to PDFs help keep everything organized, but this format is also great to help with searching for important information when you need it.
Reviving the atmosphere of your home can be a simple and affordable process. Rather than extensive renovations, small changes such as rearranging furniture, updating accessories and light fixtures, introducing color schemes and textures, decluttering and organizing, and utilizing storage solutions can have a significant impact. Additionally, hanging curtains or sheers and adopting digital document organization practices by converting relevant files into PDF formats can further improve the feel of your home. By following these steps, your home can be transformed into a fresh and revitalized space in no time!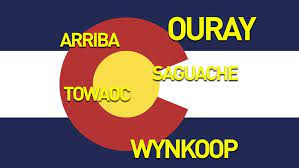 How Do You Say "Poudre"?
Ever have someone mispronounce your name? It's so personal that it always feels a little weird.
We are sure if our different Colorado places could speak, they would feel the same way!!!
Did you know that Poudre is pronounced like "Poo-Dray"? We always said "Poo-Der". Oops.
Closer to home, and we hear this one all the time, is Arvada (we also know people from Nevada, and the same problem exists).
The correct pronunciation is AR-VAH-DA, not AR-VA-DA, or AR-VAY-DA. Same with Nevada, if you are keeping up.
We ran across a fun article that 9 News did about the correct way to pronounce many of our commonly mispronounced places and it is here.
It even includes quick videos on each, which are very fun.
How about a list of the four most mispronounced places by northern Coloradans?
We had no idea Lyons was pronounced this way.
Finally a quick article from Fox Denver on this topic here.
Fun stuff, hope you enjoy!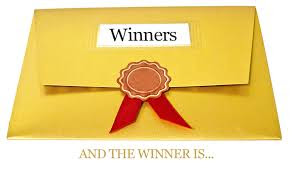 Monthly Award Winners
Our monthly award winners for April were Maria Zapata, Josefina Quinonez, Cecilia Reyes, Sandra Vidales and Fidelia Bautista.
In the Team Leader ranks, it was Laura Varela and Mayra Soto.
We are so proud of our winners, and of all the folks that are in and out of your homes each week.
We are also very appreciative to be a part of your lives and your homes. You provide the platform for our teams to perform, and for that we are grateful.
Please join me in congratulating our best performers for the month of April.
Queen Bee Corner

by Angela
I heard another disaster story yesterday from a client who had a plumbing problem.
It could have been resolved quickly if the plumber had not been completely inadequate Maybe he wasn't even a plumber.
It brought to mind a short list of companies that I have used for my own house or who have been recommended by our clients, and I would love to hear from any client who has had a positive experience with work done.
I don't like having workers in my home and my dog Frankie doesn't like it either, but I have had one or two repairmen who entered and gained his trust right away. I think they must have had treaties in their pockets.
Just to name two companies we have used and recommended for years:
Chase Carpet – Rug and carpet cleaning and repair but also specializes in water damage, duct cleaning, and mold. I have used them for over 25 years.
As You Wish – They recommended the kindest and most caring dog sitter to me and offer all manner of concierge services. We have championed the company in our previous newsletters.
In any case, if you have a minute or it occurs to you during one of our texts back and forth I would love some names that would help other clients feel more at ease when hiring in-home help.
Everything is so wildly expensive suddenly that it isn't as easy to just brush off a bad experience.
Speaking of recommendations, I have brought some amazing new clients on board, all of whom came highly recommended by neighbors or family who use Denver Concierge.
I am constantly amazed at the great compliments we receive about our service, especially when you take the time to brag about us to friends and neighbors.
Thank you!!
Happy Memorial Day! Woof!
Bee