Welcome 2022, Goodbye 2021
When we wrote our newsletter last December, we were hoping that in a year the majority of COVID would be behind us.
Alas, that is not the case.
Delta came this summer, and now we have Omicron. We don't know which variant will come next, but we certainly won't be surprised when it does.
2021 was a challenging year for us at Denver Concierge. We spent a good sum of money on safety protocols, equipment, and the like, trying to keep our workplace (and your home) as safe and sterile as possible.
As a result, we ended up managing the situation very well, with only one COVID case in our ranks. We were able to avoid any outbreaks or disruptions due to the virus and we feel good about our safety protocols.
We will continue our vigilance going forward. Your safety and the safety of our people are more important than a clean house, and we will always feel that way (even though we really like clean houses).
The labor situation could be a lot better. We are struggling to find the people we need to do the work at a level that we are satisfied with. Like everyone, we have raised wages to remain competitive, but it remains our biggest challenge for 2022 and beyond.
We thank you for your patience, kindness, and support. We hope you have a safe and enjoyable New Year's Eve, and we will see you on the other side.
We appreciate you more than we can express. Happy New Year and here's to a prosperous 2022.
Our Healthy Resolution
We don't love New Year's resolutions. Seems like most of the ones we have tried are over by February.
However, with all the stress around us these days, we have found ourselves in need of better rest.
In fact, good sleep is associated with boosting our immune systems, preventing weight gain, and strengthening our hearts, to name a few benefits.
In our quest for better sleep, we found a couple of great pieces for you.
In the 7 habits of exceptionally good sleepers, we learn that good sleepers go to bed when they are sleepy, not tired (nope, not the same thing). 
Finally, if you have ever said "I'll sleep when I am dead", you may be rushing towards that goal.
Berkeley Psychology published a great article on this, and the highlight for us was:
"Every disease that is killing us in developed nations has causal and significant links to a lack of sleep," he says. "So that classic maxim that you may [have] heard that you can sleep when you're dead, it's actually mortally unwise advice from a very serious standpoint."
That was enough for us. We are off on our journey in 2022 to improve our health in one of the most underrated ways possible.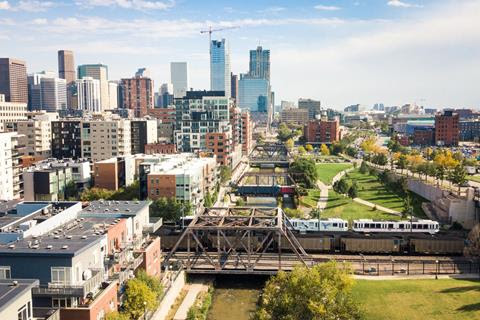 Denver Housing Trends
I bet you are thinking that Denver is one of the hottest real estate markets around.
We were too until we realized we aren't.
In fact, 9 News published an article that says we are only 48th out of the top 100 metro areas in terms of projected sale increases in 2022.
From the article, "Denver's predicted increase is much less compared to other Western markets, like Salt Lake City, Boise, Idaho and Spokane, Washington, which are all expected to see a combined increase of more than 20%, according to the Realtor.com analysis."
Shocking, considering at one time this year there were more realtors in Denver than properties available.
As we researched this topic, we found another item that could drive down demand, higher interest rates.
CPR news did an article on the impact of rates going up and it can be found here.
Finally and longer-term, there are 180 million people that will be looking for homes in the coming years. Who are they?
Millennials. We didn't realize they are the largest living adult generation (yep, we thought boomers too).
Denver Business Journal did a nice piece on the impact of millennials and housing demand, it can be found here.
Still looks like a seller's market to us.
U.S Consumer Spending Trends
How COVID has changed our spending habits.
We dove into this and were surprised by some of the trends.
For example, only about 3 to 4% of grocery shopping in the U.S. was done online before COVID-19, according to research from Bain & Company.
Fast forward to 2021, and the grocery delivery industry has drastically evolved due to the pandemic and emerging technology. In fact, a study by Coresight Research found that 60% of U.S. consumers are now buying their groceries online. Wow.
Also, the three rounds of stimulus boosted overall spending in the U.S. by 15.3% OVER pre-pandemic levels. Surprising.
Another interesting tidbit? It seems wealthy people "pulled back" the most, with the theory being the wealthy didn't need the stimulus for consumption,
The best piece we found on this was done by Bloomberg News, and it can be found here.
It ties in race, inflation, and other factors. Fascinating data and conclusions for sure.
This chart clearly shows we have exceeded pre-pandemic levels of spending.
Let's hope inflation doesn't knock the legs out of all of it.
Get Tidy, Feel Mighty! Tips on Creating Tidiness Habits in Your Home
By Alice Robertson, Tidy Home
People encounter so many sources of daily stress. We worry about work deadlines, our health and whether or not we're getting enough exercise, our children's health or learning environment, money – you name it, stress has taken hold of us all at some point or another. The last thing we need is another source, yet if your home is disorganized and cluttered – or more succinctly put, messy – then you have unwittingly created yet another source of stress for yourself.
You will feel much better and more relaxed if you start to take control of the disorganization around you. While some people like to dive right in, you may find that integrating small steps each day creates longer-lasting habits that can more effectively ward off future disorder. To help you get started on your tidiness journey, the house cleaning experts from Denver Concierge share the following tips.
Reconcile that you can live without certain items
Have you ever unpacked a box that's been in storage and recognized contents you haven't seen for months – or even years – and come to the realization that your life functioned perfectly without them? Sure, it's also nice to find that favorite shirt or a missing earring, but most of us, if we were truthful, would admit to stockpiling items that we don't need and wouldn't miss.
Ridding yourself of this extraneous clutter will energize you and help in creating your tidiness habits. Start with one goal. Don't make it too ambitious; if you have to leave in an hour and you know cleaning your desk will take you two hours, you're setting yourself up for an incomplete project and feelings of failure. Opt instead for tossing expired food out of the refrigerator or pantry or emptying your bookshelves of old paperbacks that you'll never read but that might be better donated to a non-profit.
Start getting habitual
Once you've shed yourself of unnecessary items, ignite the tidying routine with one daily task that will be the start of your tidiness habit. For some people, it's making the bed. It's relatively easy to do, and this simple act can change the look and feel of your room. Or, if you spend more time in the kitchen, make sure that the dishes are done early each morning or in the evening. If you easily get overwhelmed by laundry, do a load a day instead of two or three over the weekend — and then be confronted with hours of folding and putting away.
While much of this is focusing on your home's interior, don't forget about your yard. Your outdoors should be a source of solace and relaxation, which is hard to achieve with overgrown weeds and grass or a complete lack of luster to your landscaping. If doing it yourself seems overwhelming, why not take advantage of your local landscape design services to help you out? You can hire an expert to help get your yard under control and add enhancements, like planting welcoming flower beds and additional greenery, and then you can take over. Or, if it's in your budget and your thumb is more fuchsia than green, hire one to perform regular maintenance, like trimming hedges and mowing the lawn. It's easy to check out reviews online and get a few quotes from local landscapers.
Finally, you're not the only one who will benefit from the more relaxed ambiance of a tidy home, so get your family on board. They can all make their own beds each morning, and rinse their dishes after each meal. Have a discussion about what would work best with their schedules and your tidiness goals. For example, making them responsible for one room daily or one overall weekly task, like vacuuming or dusting.
Create your castle
Your home really should be your castle — and we're not talking turrets and moats. It should be a welcoming place of warmth, security, and peace. Those feelings fight for their spot when they're outmatched by an untidy room filled with dust and clutter. Of course, if you need extra help keeping your castle spotless, turn to the cleaning services of Denver Concierge, the Front Range's premier house cleaners.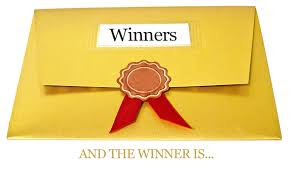 Monthly Award Winners
Our monthly award winners for November 2021 were Patricia Rodriguez, Maria Reyes, Luz Reza, Josefina Quinonez, and Maria Zapata.
In the Team Leader ranks, it was Rosa Chavez and Socorro Ibarra.
We are so proud of our winners, and of all the folks that are in and out of your homes each week.
Our annual winners will be announced next month, we have some tight races so stay tuned!
We continue to be grateful to you for allowing us into your lives during these challenging times.
Please join me in congratulating our best performers for the month of November.
Queen Bee Corner

by Angela
Happy New Year!
Firstly, a big thank you to our clients for keeping our teams busy for another year, for the appreciation you have shown them, and for all of the year-end gifts.
As a company we can only do so much to keep our employees happy; how our ladies are treated in the homes they clean is equally important to their day-to-day well-being.
On another note, I would like to hear from you with recommendations for any work that you have had done in your home, to your satisfaction.
Clients ask me frequently for references and I have added a few pros and cons myself. It isn't easy finding reliable, reasonably priced technicians or contractors who we actually feel good about letting in!
Again. thank you for yet another year. Will text you in 2022!
Bee