Business as Usual…Almost
Yes, we are tired of talking about Coronavirus. We are sure you are as well.
Thankfully, we are now back to work. It has been a nice, warm reunion between our folks and you, and we appreciate it more than you know. We have been cleaning some of you for a very long time and we know our ladies feel like family.  They feel the same way about you.
We won't go into any of the protective stuff we are doing, it's all been covered in past newsletters. Rest assured it is very thorough and if you missed it you can learn more here.
For now, we just want to express our gratitude for getting back to doing what we do best, taking care of our clients.
We hope you are all safe and sound and beginning to resume a somewhat normal life again. This month's newsletter focuses on some of the happenings around Denver and in our quarantined lives.
Let's hope by next month we have inched closer to normalcy. Be safe out there folks!
The Covid "15"
A long time ago when we started college we were warned about the "freshman 15".
After a few weeks in the dining hall, combined with lots of extracurricular activity (drinking as we recall), the scale was suddenly a little off.
Some surveys are showing the quarantine is having the same effect. USA Today recently ran an article about this phenomenon which you can read here.
On a happy note, Medicine.net published an article that indicates things may not be as bad as we think.
From that article, "The maker of an internet-connected scale found that users had gained only .21 pounds in the first month of the lockdown. And while its users might not reflect the population as a whole, weight loss experts do say they're seeing a fair number of people who are continuing to lose.
According to data provided by Lose It!, it's users have lost less weight on average this March and April compared to the same months in 2019."
Lots of booze, baking and extra time at home certainly have the potential to put some extra pounds on.
We hope you are staying healthy during these times!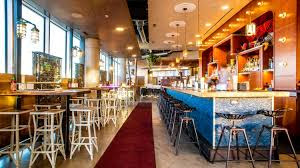 Contact Tracing and Privacy 
You may have heard about the importance of contact tracing in containing this pandemic.
On paper, it seems very logical. Someone gets infected, and then all the interpersonal contact that person has had is traced and people are then quarantined.
Seems simple enough. Unless you are worried about privacy.
Recent smartphone updates have likely added contact tracing options to your OS, quite probably without your consent. The good news is that you can opt-in or out of the program.
PC Magazine wrote a great piece on this and exactly how it will work. 
There is always a fine line between protection of privacy and doing what is best for the social good.
In this case, it appears that the companies organizing this are doing the best they can to create that balance.
Both Apple and Google have teamed up on this project and their comments can be found here.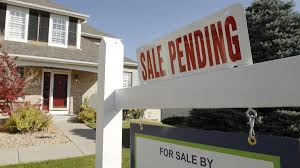 Denver Real Estate Update
How the heck do you sell a property in this climate? Is buying one any easier?
We have spoken with several clients and partners in both the commercial and residential space and there is good and bad news.
Commercially, it's not a happy time across the Front Range. Many retail stores can't pay the rent, and many companies that were growing and planning new space put those plans on hold for the pandemic. Lots of "wait and see" going on commercially.
However, the new reliance on e-commerce and online shopping could very well help the industrial segment of the commercial space, according to this article by BisMag.
Residentially, there is a lot of pent up demand, and while open houses aren't allowed (unless they are fewer than 10 people) things have opened up a bit.
Of course, virtual showings and tours have gone through the roof, so to speak. April numbers were not great, however, and CPR News published a good piece on the year over year effect of the pandemic here.
The list of guidelines for Front Range realtors can be found here.
We wish you the best in buying or selling in these challenging times.
Monthly Award Winners
Much like last month, nothing to report here for now. We hope to have some May award winners here in the June edition of our newsletter.
We will again use this space to say thanks publicly to all our people that have risked and will be risking their safety to make sure your homes are clean.
We are so happy to be back in your homes and we will continue to recognize our top people as things get back to normal.
For now, all our ladies are award winners in our minds, for taking the risk to make sure your home is clean.
We congratulate all of you for your courage and dedication.
Queen Bee Corner

by Angela
So good to be back with our clients again! Thank you for the exuberant welcome you heaped on the ladies!  There was a lot of catching up to do; new family members (babies, puppies, kittens) and new room rearrangements and designations.  Several new houses and a lot of construction.
All in all, we are back to what we do best for the clients and I hope that our weekly or bi-weekly visits ease some of the stress of the current situation and some of the unease of change.
Thank you for having us and stay safe!
Queen Bee