Goodbye 2010's, Hello 2020's
Wow. The end of a decade. It struck us as we were putting this newsletter together that the decade went pretty fast, and lots happened.
Do you all remember that the bottom of the housing market hit in 2010? How far we have come from there. We started this decade in one of the worst recessions in the country's history, and that was just the beginning.
How about these things that "became a thing" in this past decade?
1. Baby gender reveal parties/themes. How many viral clips did we have to endure with pink and blue? Lots of creative people out there.
2. The acceptance of transgender and LGBTQ folks in our society. The widespread adoption of gender-neutral terms. Heck, folks are even letting kids decide what gender they want to be for themselves.
3. Political polarization. We can't remember a decade where things got so contentious. Long gone are the days of Reagan and Tip O'Neill sharing a drink to hash out their problems. It's gotten ugly, folks. There was a time when we could laugh together about politics, not so much anymore.
4. Protests and marches. Remember "Occupy Wall Street"? Black Lives Matter also became part of our culture. People stepped up in this decade to fight for what they believed in.
5. Legalization of cannabis, not only in Colorado but around the U.S. Seems like a long time ago when pot was illegal.
6. #MeToo became a thing. People in power got called out for sexually unacceptable behavior, particularly men (see Weinstein, Harvey). Some prominent folks fell from grace.
We could go on, but just reading these few things makes us a little tired! The folks at one of our favorite content sites, Medium.com, referred to the 2010's as the "Whiplash Decade". We aren't in disagreement.
It's pretty crazy to think of how our culture and society has changed in the past 10 years. We, like you, are curious as to how the 2020's will go.
With any luck, we will still be here, cleaning your homes and doing our best to be a strong part of our vibrant community.
Thanks for reading all these years, we look forward to many more.
Denver Concierge will be closed on New Year's Day, but back at it on the 2nd, 2020.
Happy New Year!!!!
So, we ARE Bad Drivers? 
A recent study of drivers around the nation does not reflect well on Colorado.
No, it is not your imagination, we aren't exactly doing a great job on the roads here.
Of course, some of it may be all of the transplants that love our city, but the study ranked us 6th worst in the country.
From the study by Car Insurance Comparison: "Colorado drivers ranked as the 6th worst in the nation in 2019, down from 15th worst in 2017 and 2018, according to the study, which relied on 3,000 data points compiled from the National Highway Traffic Safety Administration."
The study also found that Colorado drivers ranked third worst for "failure to obey" violations, things such as not wearing a seat belt, running a red light or driving without a valid license. That's down from 18th worst.
The full article and state by state ranking with an interactive table can be found here.
Stay classy on the roads Denver!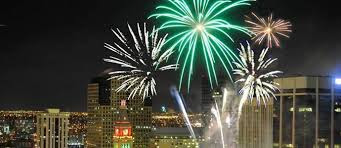 Colorado Digital ID's 
Seems like this has been coming for some time.
At some point, with nearly everyone having smart phones, it makes sense to digitize our ID's.
In October of this year, Governor Polis approved the use of digital ID's in our fine state.
Effective December 1st, this new technology will be authorized as a legal form of identification.
From the article: "With the new myColorado mobile app, Colorado residents can scan their driver's licenses to create an electronic version of ID to display on a smartphone and use as proof of identification.
Residents can also renew driver's licenses, receive notifications about state news, and store personal and payment information in the app."
Don't throw away your license yet, though. Law enforcement may still require your physical ID.
The full details of how to sign up for this new program can be found here.
Holiday Shopping Psychology
Shady sales and marketing tactics work. If they didn't companies would stop using them.
We know most of you probably have your shopping done, but for all the procrastinators out there, this might be for you.
There are so many sneaky tactics that retailers use to lure us in, we wanted to help you beware of what they may look like.
From deceptive websites to sneaking in hidden costs, there is a war being waged on consumers.
We found a nice piece by the folks at CNN that goes through many of the tactics that are being used against us as consumers.
Someone once said "forewarned is forearmed", so we are doing the best we can to give you awareness into these tactics.
The full story at CNN can be found here.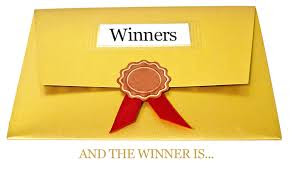 Monthly Award Winners
Please join me in congratulating our best performers for November 2019.
Our top Cleaning Associates for the month were Josefina Quinonez, Maria Zapata, Paz Jimenez, Rosario De La Rosa and Aurora Dominguez.
In the Team Leader ranks, our top Team Leaders were Juana Olivas and Rosa Chavez.
Thanks to all our team members for their hard work, and a special thanks to our award winners!
Our annual winners will be announced next month.
Congrats ladies!
Queen Bee Corner

by Angela
I would like to finish the year, and the decade, with a heartfelt thank you to all of our clients for your continued patronage.
Your kindness to me, and more important to our wonderful ladies who are invited into your homes is greatly appreciated.
Here's to you and to a happy, prosperous and healthy 2020!!
Bee