Judi's House
One thing we have learned after the nearly 20 years we have been serving Denver is that who you associate with matters.
It goes without saying that our clients are the best in town. We have some wonderful partners as well, many of whom get mentioned here on a regular basis.
We also have a few charities that we support, but none more important to us than Judi's House.
Founded by Brian Griese, former Broncos QB, Judi's House provides grief counseling and support for young people and families that have suffered loss. Brian lost his mother Judi at a young age and founded this amazing venture to honor her and to help others that are going through tragic events.
We support this touching and important cause by donating cleaning services every week to make sure their environment is spotless and welcoming to all.
Last week was National Volunteer Week, and Judi's House was kind enough to recognize us for our efforts in supporting them.
They put out a very kind piece recognizing our efforts on their Facebook page and we wanted to share it with you here. If you read on, you will realize we have an intensely personal connection to what Judi's House does, and we are certainly grateful for the recognition, but the recognition is not what drives us.
So, thank you to each and every one of our clients that indirectly supports such a great cause with every clean we provide. We love giving back and being part of such a wonderful cause, and the wonderful city that is Denver.
To learn more or to donate to Judi's House, you can visit them here. 
My How We Have Grown
Did all of you participate in the 2020 Census? We did too.
It doesn't take a census report to tell us that lots of people are moving to Colorado.
In fact, we were one of the few states that gained a new congressional district, our 8th. 
Overall, new data shows the state added nearly 745,000 new residents since 2010, a 14.8% increase.
The biggest gain? Texas, which gained just under four million people in the last 10 years.
Three states showed a population decline over the last decade: Illinois, Mississippi, and West Virginia. West Virginia had the largest percentage loss of any state at 3.2%.
California is the most populous state with more than 39.5 million residents. Wyoming is the least populous state with just over 500,000 residents.
This means that Colorado gained more residents in the last 10 years than Wyoming has in total. Crazy.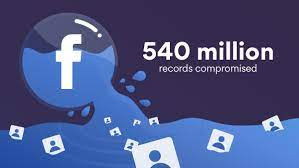 Monthly Award Winners
Our monthly award winners for March were Aurora Dominguez, Josefina Quinonez, Sandra Vidales, Yesica Censo, and Juana Luna.
In the Team Leader ranks, it was Juana Olivas and Natalia Olivas.
We are so proud of our winners, and of all the folks that are in and out of your homes each week.
We continue to be grateful to you for allowing us into your lives during these challenging times.
Please join me in congratulating our best performers for the month of March.
Queen Bee Corner

by Angela
The hot ticket lately is the plant-based diet, no meat, no dairy.
As a lure to the lifestyle there are suddenly videos and photos everywhere of animals accomplishing amazing feats, or bonding with other species, or just being darn cute. Whether these efforts have the desired effect remains to be seen.
In any case, as a possible reflection of the sudden surge in animals to the forefront of our consciousness, or simply a reaction to being cooped up for a year, our clients have adopted some unusual pets.
We have two miniature pigs, a very large rabbit (not our first), and a pair of brilliantly colored birds. There may be more in the offing. Rest assured we are up for it.  It brings much-needed cheer and a bit of frivolity we could all use a dose of.
Bee