Cleaning Products and Your Health
Did you know that simply cleaning your own home with the wrong products could be as dangerous as smoking?
It's true, and it's serious.
Researchers from the University of Bergen in Norway analyzed data from more than 6,200 people who used cleaning products over two decades. The participants had an average age of 34 when they enrolled in the study.
The researchers found that people who either cleaned at home or who had a job where they cleaned had a decline in their lung function that was equivalent to smoking 20 cigarettes a day.
The speculation is that the lung impairment (once isolated for people that smoked before and other variables) was directly connected to the many harmful chemicals that are frequently used in cleaning products.
While this is terrible news for people that clean their own homes (the offending products are not listed in the article, which can be found here), using Denver Concierge removes all of that risk.
All our products are 100% green and we use only microfiber cloths to clean your homes. Often we use water, vinegar and good old elbow grease to get your home clean. Beyond that, all of our products are certified green and we have to pass certification each year to maintain our credentials.
The safety of you and the people and pets in your home is the number one thing we focus on, as well as the safety of our Cleaning Associates.
Giving you a clean home at the expense of health is not something we would ever do (Hence the reason we refuse to use bleach or any other toxic substances regardless of who asks us to or how nicely they ask).
If you weren't aware, Denver Concierge was the first Green Clean Institute certified cleaning company in Colorado . If we are in your home, you can rest assured that everything we use will assure that the air you breathe will be clean and chemical free.
Colorado Car Insurance Premiums
Has your car insurance been going up? Ours sure has.
Now we have the data behind why that his happening in our fine state.
There are several things driving significant increases in car insurance, including more people in Colorado, more distracted driving and an overall increase in crashes.
In fact, there were 77,000 more people on the roads year over year and deadly crashes increased to over 600, the most in Colorado in 10 years.
Finally, we have more hail damage than all but one state and the May 2017 hailstorm caused $1.4 billion in damage.
So, what can you do to reduce the cost of your insurance?
The folks at Car and Driver published a good list of things we can all do to make sure we don't overpay. The full article can be found here.
Happy shopping!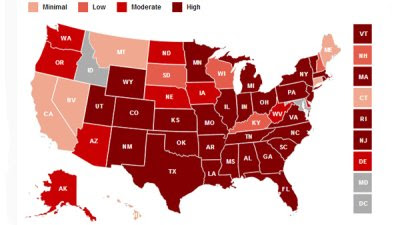 Is the Flu Near You?
It has been an intense and deadly flu season in the U.S., and in Colorado.
We surpassed our record for hospitalizations in February and while the flu season is now winding down, there are also lots of other bugs out there that can affect us. That's where the tool we found (see below) comes in handy.
Regarding the flu, good health practices include avoiding contact with people who are sick; staying at home when sick, instead of going to work; covering your nose and mouth when sneezing; washing your hands often; avoiding touching your eyes, nose and mouth.
Beyond those tips, and getting flu shot there isn't much you can do.
However, we found a website that will tell you exactly what is going on around you, depending on where you live.
The folks at Doctors Report have created an "Illness Tracker". By entering your zip code, you can generate a report that will show you what severity of different illnesses are close to you.
Any number of illnesses can be checked, including strep, flu, common cold, MRSA and many more. The information comes directly from doctors, and we found it to be very interesting.
We hope you agree.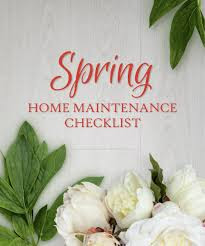 Color is back!!
Thanks to our friend Marina Dagenais at Designer Premier, we learned this and other cool design trends for your home!
The days of all-white interiors are passing, and homeowners are shying away from mild colors and becoming bigger risk-takers by injecting vibrant colors, such as warm wood tones  and neutrals (cream, blue, and gray), into the space to give it a warm, fresh and unique feel.
Marina published a great article on her site and the full content can be found here.  
For a second opinion on what design trends are taking over in 2018, we also found a good article here, thanks to the folks at Vogue.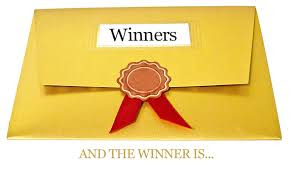 Monthly Award Winners
Please join me in congratulating our best performers for February 2018.
Our top Cleaning Associates for the month were Anita Solis, Maria Zapata, Aurora Dominguez, Yuritza Caldera and Fidelia Bautista.
In the Team Leader ranks, our top Team Leaders were Rosa Chavez and Natalia Olivas.
Thanks to all our team members for their hard work, and a special thanks to our award winners!
Congrats ladies!
Queen Bee Corner

by Angela
Every year when Spring approaches we start  to think about the requisite Spring activities like planting, window cleaning, and my favorite, Spring Cleaning (well of course).
This year there seems to be a lot of talk about simplifying on a personal level, a kind of new Spring ritual falling somewhere between the typical Spring Clean (moving everything and then putting it back), and decluttering (getting rid of things to create a feeling of freedom).
The goal here is to take the time each Spring to ponder the importance of our belongings, decor, and activities; a conscious reckoning of what is truly precious to us and worth holding on to at this juncture in our lives, and what no longer charms us, and should be abandoned.
We are here to support all your cleaning needs and we wish you the best in simplifying your life.
Happy Spring!
Bee