Our "Real" Fearless Leader
Who are we referring to, you might ask?
If you thought we were talking about our owner, you are wrong. We are talking about our General Manager, Maria Herrera. Way back in 2000 she joined Denver Concierge as a housekeeper. It didn't take long for the company to realize that we had a star performer on our hands.
We are sure you know Angela as the "client" piece of the operation and the author of the monthly "Queen Bee" feature at the bottom of our newsletter. However, if you have wondered how we organize our teams, handle payroll, safety, and all the other operational stuff behind the scenes….the answer is Maria Herrera, our General Manager.
She doesn't like the limelight much, but she has done an exemplary job for 20 years!!!!! We are so thankful to have her leading our field operations and making sure your house is spotless.
Sadly, with COVID, we haven't really been able to celebrate the way we normally do, but we have recognized Maria internally with her service award and our undying gratitude.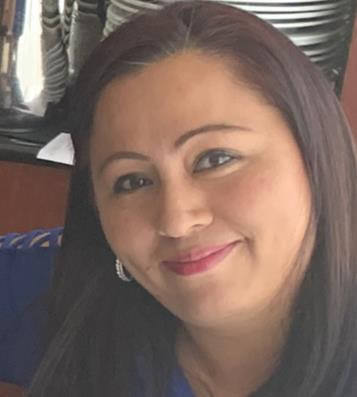 Please join me in congratulating Maria for her service and dedication to making sure we are the best cleaning company in Denver!
The New "Work/Life" Reality
It's hard to believe but for the first time in our history, for most of us, the three major facets of our lives are occurring in our homes.
Work, school, and family life have all converged on us in the place where we live.
From an employer perspective, things like productivity in the face of monumental stress at home is becoming harder and harder to measure. Many companies have suspended performance reviews as they re-work what it all looks like in the "new normal".
Not to mention the change in remote working that for some of us may be permanent, as companies figure out that the need to have everyone in an office may not be all that we thought it was.
The smart folks at the Stanford Graduate School of business wrote a great piece on this and how it impacts equality and inclusion.
We wanted to share it, the full article can be found here.
Stay balanced Denver.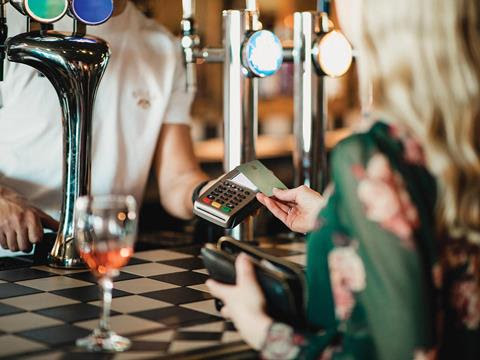 Denver's Drinking Problem
Do we have a drinking problem in Denver?
We certainly know more alcohol is being consumed as a result of COVID.
The most recent stats show that 27% of Denverites binge drink regularly. From the 5280 magazine article:
"The standout statistic: More than one in four Denver adults reported binge drinking in the previous 30 days. That puts our penchant for quaffing ahead of residents in every other comparable Western city, including Seattle, Las Vegas, Salt Lake City, and Austin, Texas."
Liver disease is also up in Denver, with the death rate up 35% between 1999 and 2017.
Fascinating stats, and we are surprised by what we read.
The entire piece can be found here, and it is very comprehensive.
Here is to staying healthy and being keenly aware of the effects of too much alcohol!
Failure vs. Success 
It sure feels nice when things go well. There are fewer greater feelings than when we nail a project at home or at work.
What about when things don't go as planned?
For us, we always seem to learn more when things go wrong than when they go right.
We found a very cool article from Association Universe that confirms this feeling. From the article:
"The moments where things are hard, where you've made a colossal mistake, are likely the most valuable times in life. These moments are filled with lessons that guide us toward success. This is something many people have heard before: We learn from our mistakes, right?  So why do we feel so terrible about making them?"
We loved the brain science behind failure and how we are wired to evolve and learn.
Healthy Home Lifestyle Products 
Monthly Award Winners
We can finally provide a list of winners over a complete month of work (thank you all for that).
Our monthly award winners for June were Sandra Vidales, Aurora Dominguez, Maria Zapata, Simona Estrada, and Patricia Rodriguez.
In the Team Leader Ranks, it was Martha Anchondo and Natalia Olivas.
We are so proud of our winners, and of all the folks that are in and out of your homes each week.
Special congrats to all our hard-working associates who are risking their own safety to make sure your home is clean.
Thanks again to you, our clients, for allowing us to do what we do best.
Queen Bee Corner

by Angela
Quick update on our COVID-19 ongoing procedures:
We continue to have the ladies' temperatures taken in the morning before dispatch and duly noted.  We also make sure we converse directly with each employee re how they look, feel, their family health etc.
We have ordered what seems like mountains of disinfectants in many forms; towelettes, liquid, foam, cream, and spray.  Masks are mandatory as are gloves. Disinfecting interiors of the vehicles and equipment between houses continues and we are issuing a much larger supply of vacuum bags and rags to each team.
So far, we have been truly fortunate as our ladies and clients have remained healthy.  There will be no letup in our procedures in the foreseeable future.
Be safe, stay sane,
Queen Bee