Connect With Us
Are you on Facebook? Well so are we. How about Twitter? Us too.
Tik Tok? Sorry, that is where we draw the line. We are sure that our dynamic way of cleaning homes while fascinating to us, might not make the best short video. Plus, our dancing and singing talents are fairly limited, but we digress.
Seriously though, we want to connect with you. We don't tweet a lot, but on days like today with lots of snow, it's a great resource to see if we are open or not.
Answer….no, too much snow. Hoping for Friday, love Colorado winters, apologies to our clients for the interruption.
We also don't put a lot of content on Facebook, but we will be posting our newsletter there each month, along with a list of our monthly award winners and anything else that we feel may add value to your lives.
We realize that you are inundated with social media, texting, emails, and the like, and we most definitely want to be unobtrusive in our communication with you.
That said, if you are interested in following our Twitter feed, we can be found at @bestmaidsdenver here.
Our Facebook page can be found here as well, feel free to give us a shout (or even a like) there if you get bored.
As you know, we are old school in so many ways. We actually answer the phone when you call, and we always want you to feel like our service is very personal. We also like to think that we clean in an old-fashioned way and hopefully that will never change.
It is 2021, however, and we want to connect with you in the way that makes you most comfortable. As many of you know and use frequently, we also use text to communicate real-time with you on weather, clean status, etc. If you are not on our text system, please shoot us a quick note and we will make it happen.
We appreciate your ongoing support of our local business and will do everything we can to remain a great partner to you and your family.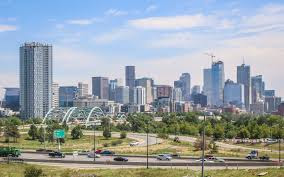 Best Performing US Cities
The Milken Institute annually ranks all major cities in their "best-performing" rankings.
We came in 11th.
Not quite top 10 material evidently, but we still love it here.
The ranking system historically includes cities' job and wage growth and strength in high-tech sectors. This year they added broadband access and housing affordability in an effort to highlight how much infrastructure improvements and other metrics reflect the inclusiveness of local economies.
Did you know that 92.5% of Denver households have access to broadband internet? We also ended 2020 with a median price for a single-family home at $507,000.
The best performing city? Provo, Utah. In fact, there were three Utah cities in the top 10. The good news is the list was dominated by areas in the west, so we will take that.
The complete article, including methodology and a PDF can be found here. Top 10 next year for sure!
2021's Well Designed Home
If COVID has done anything, it has changed us forever in some ways.
From Zoom calls to no more handshakes, we aren't sure what will stick and what will fade away when this crummy pandemic finally leaves us.
One thing is for sure, our relationship with our homes has changed dramatically.
One of the leading interior designers in Denver offered her perspective on this in January's 5280 Magazine.
"The way we interact with our homes is never going to be the same after 2020," says Sari Mina Ross, who moved her residential interior design firm from New York City to Denver just a few months before the COVID-19 pandemic hit.
She offers at least four new trends that will be hitting in 2021. Starting with high-performance kitchens, and ending with circadian lighting systems, we found the information to be very solid, and it spurred many ideas!
The complete article on 2021 home design trends can be found here.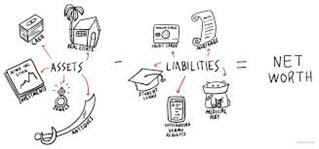 What's Your Net Worth? 
What is your net worth?
Just kidding, we don't want to know.
We remember being in college, hoping we could "earn our age". Those were the days. Yep, we are old and $20k doesn't go very far these days.
We ran across an interesting article about net worth by age. Of course, we went right down the rabbit h0le to see how we stacked up.
Some data for you. The average net worth for someone aged 35-44 is $436,000.  From 45-54, it rises to $833,000.
The highest average net worth belongs, as you might figure, to the 65-74-year age group, averaging a cool $1.2MM.
At 75+ it drops a bit, probably due to health care costs and fixed income, coming in just under a million bucks.
Kind of interesting and the full article by CNBC can be found here.
If there was ever a time to have a good sense of humor, it's the COVID era.
Heck, our patience used to get tested before COVID, so these days it's easy to lose sight of what's important, and even harder to keep our perspective.
Like you, we run across some people who take themselves a bit too seriously, we pride ourselves in not being one of "those people".
So, what is the cost of being humorless?
The smart folks at Stanford Graduate School of Business put out a nice piece on this and we wanted to share it.
From the article, "A 15-year longitudinal study of more than 50,000 Norwegians found that women with a strong sense of humor had a 73% lower risk of dying from heart disease and an 83% lower risk of dying from infection."
The other main takeaway? Humor is not necessarily innate. It can be cultivated and grown like a muscle.
The full article is here, and it reminds us that no matter what, humor can bring us all joy during these tough times.
Monthly Award Winners
Our monthly award winners for January were Maria Zapata, Fidelia Bautista, Martha Garcia, and Patricia Rodriguez.
In the Team Leader ranks, it was Laura Varela and Mayra Soto.
We are very proud of our winners, and of all the folks that are in and out of your homes each week.
We continue to be grateful to you for allowing us into your lives during these challenging times.
Please join me in congratulating our best performers for the month of January.
Queen Bee Corner

by Angela
Like many of you, for many months now I have been working from home.  I am mostly texting our clients, but when I receive or place a phone call you can hear my assistant in the background.
His name is Frank, my protective Corgi.
He feels it is his job to be part of an incoming or outgoing call and he's pretty hard to ignore. His barks can be momentarily disconcerting to the uninitiated.
Happily, his persistent presence has prompted clients to send me photos of their "assistants" also.  I have built up quite a portfolio of cute images. If there is a bright spot in this dreary time it comes from our animals. They keep us smiling and keep us sane.  Love to them all.
Bee